Fiji |
Free Travel Brochures
View Basket

The following free holiday travel brochures feature Fiji holidays, tours and packages – click the GET THIS FREE button to order your Fiji holiday brochures.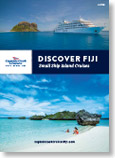 Embark on a voyage of discovery on an intimate small-ship cruise of Fiji's magical islands. 3 to 11-night cruises offer incredible experiences: learn to dive, swim in the Blue Lagoon, explore ancient limestone caves, snorkel coral reefs, visit traditional villages… explore Fiji in all its diversity, from the Yasawa Islands to Viti Levu, while relaxing in the friendly shipboard lifestyle. Captain Cook has a Fiji cruise to suit you, whether you're dreaming of the perfect honeymoon or family holiday. Why stay in a resort when there are over 300 islands to discover?
> MORE...
---
---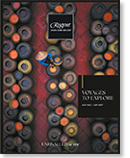 2021-2022 Australia | New Zealand | Pacific | Mediterranean | Northern Europe | Caribbean | Alaska | Canada | New England | Asia | Africa | South America | This is cruising as you want it to be - a sumptuous world where your every wish, your every whim and your every want are met with personalised service, luxurious comfort and complete fulfilment of your passion for travel. Anticipate an unforgettable journey where everything is included, without exception and without compromise. Experience the extraordinary with Regent Seven Seas Cruises and create memories to last a lifetime.
> MORE...
---
---