Scott McGregor's Railway Adventures |
Free Travel Brochures
View Basket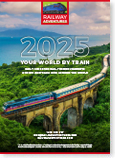 Scott McGregor's Railway Adventures
2020-2021 QLD | NSW | SA | TAS | NT | WA | VIC | New Zealand Well-known TV personality and self-confessed rail fan, Scott McGregor brings you this specially curated selection of escorted train journeys in Australia and New Zealand. From coral-fringed islands and migrating whales to little steam trains in the misty, forested south-west of Tasmania, you'll get to explore parts of the country that you've been waiting to tick off your list. It's time to get back on the tracks in your own backyard again. Small groups, crafted itineraries, hand-picked hotels and unique modes of travel …
> MORE...
---
---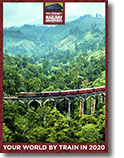 Scott McGregor's Railway Adventures
2020 | Australia | Europe | Britain | Ireland | Asia | Americas | South Africa | Tour Leader Scott McGregor is an actor, presenter, writer and producer on stage, film and TV. He has hosted many popular shows as well as highly successful tours in India, Russia, Japan, Australia and Europe. Railway Adventures tours are designed for the comfortable, leisurely enjoyment of a country and its culture travelling as much as possible by train in a small group (average of 15). These unique themed journeys open doors to extraordinary places and people.
> MORE...
---
---