River Cruises – Europe, Asia & Egypt View Basket
To order this holiday brochure for FREE delivery to your home or computer, click the GET THIS FREE button.
Discover the difference with the world's leading river cruise line
Europe | Russia | Ukraine | Southeast Asia | Egypt | USA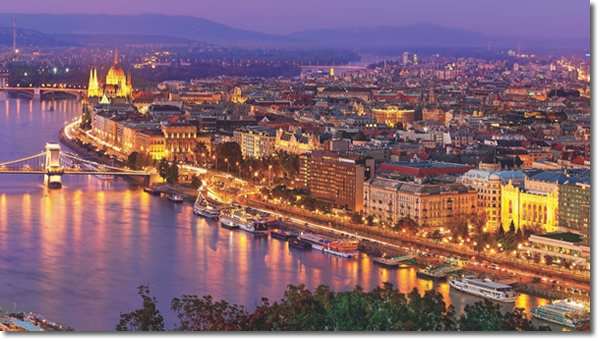 Where in the world do you want to go? Do you want to explore more of Europe with all its fantastic history and enchanting scenery? Do you want to travel through Russia and Ukraine, and see their jaw-dropping treasures and stunning rural landscapes? Or do you want to explore the ancient wonders of Egypt? Dock in the centre of small towns and stroll right off to begin your exploration. Viking places the Danube, Rhine, Seine, Douro, Mekong, the Nile and many other rivers right outside your door, revealing the true character of each region through its historic waterways.
From Russia and Central Europe to Egypt, Portugal, Southeast Asia & the Mighty Mississippi, this brochure reveals the breathtaking destinations that you can explore on board a Viking river cruise.
Comfortable and stress-free, river cruising offers a fabulous variety of destinations to explore. On a river cruise, you spend less time getting there, and more time being there. Little wonder so many people have fallen in love with this relaxing, immersive and thoroughly enjoyable way to travel.
When you travel with Viking, everything you need to relax and enjoy yourself is included in the price. Viking calls it Viking Value. You'll call it brilliant
As an independently owned company, Viking is able to do things differently. With decades of experience, an unrivalled level of expertise and the largest and most innovative fleet of ships in the world, Viking is consistently voted best river cruise line by all the major players. Make this the year you discover a different world. And a world of difference.
SMALL SHIP EXPERTS
On a Viking river ship, you will sail into the heart of your destination, so you can explore up close and in depth. Innovative, award-winning Viking Longships have set the standard in river cruising: intimate vessels have all the amenities of a fine hotel, providing the ideal opportunity to travel to a new destination each day, where enriching discoveries are usually just a short walk from your ship.
CENTRAL DOCKING
'Grandfather Rights' on Europe's waterways mean Viking owns the docking locations and therefore has priority, and you arrive at the heart of your destination.
CULTURAL ENRICHMENT
Culture Curriculum, an exclusive onboard program, brings local history to life with lectures on history and art, tastings of vintage wines from your destinations, restaurant menus inspired by local cuisine, informative port talks and enriching destination performances of regional and classical music.
DESTINATION FOCUSED DINING
Highly trained chefs are passionate about food and committed to providing an enriching culinary experience. Viking's river ships boast the most al fresco dining of all the cruise lines, because there are few things in life more delightful than enjoying fine food in the fresh air while watching the stunning scenery glide past.
GENUINE, THOUGHTFUL SERVICE
Every member of the Swiss-trained staff, from stateroom stewards to Guest Services team, is dedicated to personally hosting you.
It's all included
Exceptional Accommodation aboard the newest, most deluxe river cruise fleet. Enjoy your choice of staterooms, including Explorer Suites, Veranda Suites and staterooms with Verandas and French Balconies.
Attentive Service from Viking's award-winning, English-speaking staff, plus the personalised assistance of your on-board Viking Concierge – so you're well taken care of.
Enlightening Daily Shore Excursions in Every Port, led by friendly, knowledgeable local guides, these tours are designed to give you a deeper understanding of the places you visit.
Engaging Cultural Enrichment with informative talks, performances, hands-on cooking and craft demonstrations, and much more.
All On-Board Meals created by our Swiss-trained chefs and served in a variety of settings, including the most al fresco dining available on the rivers.
Complimentary Wine, Beer and Soft Drinks with on-board dinner and lunch service, bottled water and complimentary cappuccino, coffee and tea at our 24-hour beverage bar.
Deluxe hotels for overnight stays.
Tipping and Gratuities for shipboard crew, local guides (river cruises) and drivers (river cruises) are included in your Europe cruise program, so budgeting couldn't be easier.
Complimentary Internet Service throughout Viking's ships.
In-Room Entertainment system featuring movies-on-demand, BBC, CNN, national Geographic and more.
Quietvox Audio Headsets are included and personal for every Guest on board so that, on your on-shore excursions, no matter where you're standing, you won't miss a word.
Complimentary Travel Companion Booklets are sent to your home before you leave to help prepare you for your upcoming trip. Packed with information, maps and local stories to enhance your enjoyment even more.
Locked-in Price when you pay your deposit, with Viking's Price Guarantee, making you safe from price increases due to fluctuations in currencies, taxes, fees or fuel prices.
Competitive Airfares, only available when you book a cruise with Viking.
Travel Credits on future cruises.
Referral Rewards Program.
EUROPE

Grand European Tour – Amsterdam to Budapest / Budapest to Amsterdam
Romantic Danube – Budapest to Nuremberg
Danube Waltz – Budapest to Passau
Rhine Getaway – Amsterdam to Basel / Basel to Amsterdam
Cities of Light – Paris to Prague
Paris and the Swiss Alps – Paris to Zürich
Passage to Eastern Europe – Budapest to Bucharest
European Sojourn – Amsterdam to Bucharest
Elegant Elbe – Berlin to Prague
Tulips and Windmills – Amsterdam – Antwerp – Amsterdam
Holland & Belgium in Bloom – Amsterdam to Antwerp

RUSSIA & UKRAINE

Waterways of the Tsars – St. Petersburg to Moscow/ Moscow to St. Petersburg
Kiev to the Black Sea – Kiev to Odessa

FRANCE

Paris and the Heart of Normandy – Paris – Rouen – Paris
Lyon and Provence – Lyon to Avignon / Avignon to Lyon
France's Finest – Paris to Avignon
Chateaux Rivers and Wine – Roundtrip Bordeaux

PORTUGAL

Portugal's River of Gold – Lisbon to Porto

EGYPT

Pharaohs and Pyramids – Cairo to Lake Nasser

CHINA & SOUTHEAST ASIA

Imperial Jewels of China – Shanghai to Beijing
Undiscovered China – Shanghai to Beijing
Roof of the World – Beijing to Shanghai
Magnificent Mekong – Hanoi to Ho Chi Minh City
This brochure covers the regions and holiday types listed below. Click on the links to see more free travel brochures covering the regions and holiday types you are interested in.